Season 2 of Absentia starts off slowly, but builds to a terrifying, suspense-filled climax. This Amazon original thriller may be in line for a 3rd season, because season 2 ended with several issues unresolved.
Stana Katic stars as Emily Byrne. We learned her horrific story of years of torture in season 1. As season 2 gets underway, everyone still reels from events in season 1. It takes a few episodes to set up the new situation.
There are new crimes. New characters related to the crimes are brought in. Eventually, it becomes clear that all the crimes and characters are somehow related to the psychological experiments performed on Emily Byrne during her years of absence.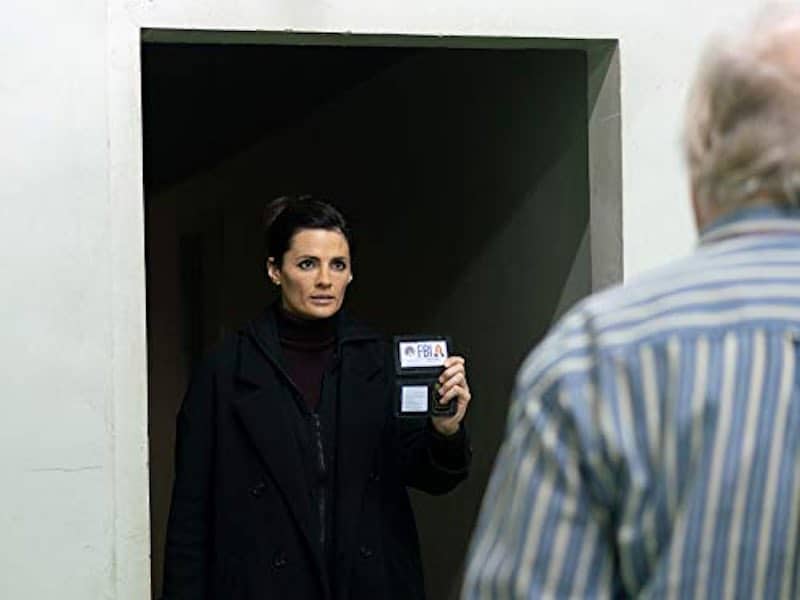 When Emily sees glimmers of a connection between her story and the new crimes popping up, she rejoins the FBI so she can legally be in on the investigations. Her actions aren't always kosher, but having a badge gives her more access than not having one.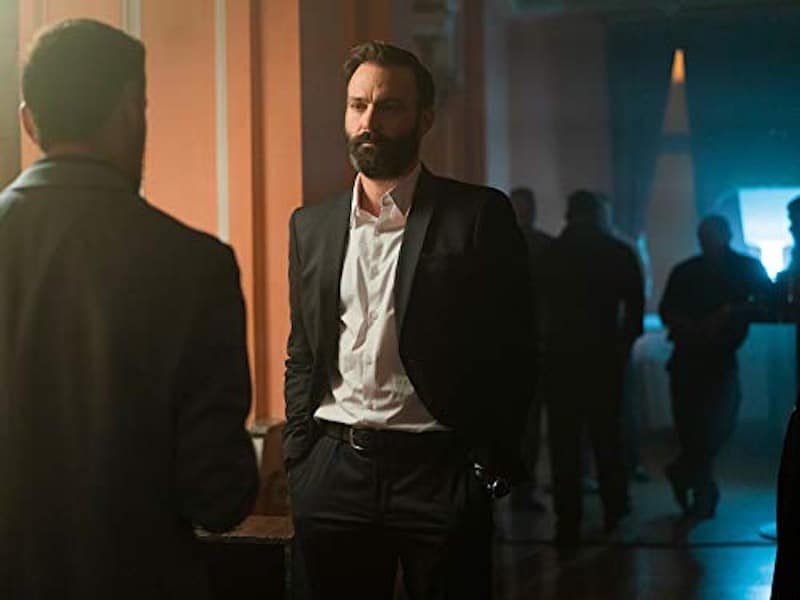 Emily is assigned to work with Cal Isaac (Matthew Le Nevez) to hunt down a serial killer. One of his victims has a connection to Emily. She doesn't reveal this to the FBI bosses.
Emily's ex Nick Durand (Patrick Heusinger) is working on another case that also intersects hers. The three of them often work together.
Of course, Emily and Nick are still involved personally because of their son Flynn (Patrick McAuley). Flynn is having problems in season 2 – acting out, getting in trouble. Nick's new wife Alice (Cara Theobold) takes Flynn to therapy. Alice goes back to work as a therapist herself in season 2.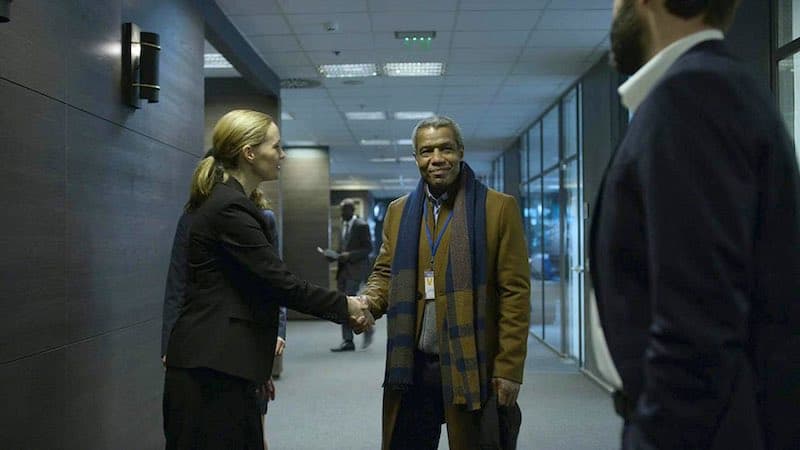 Flynn's therapist, and Alice's mentor, is Dr. Semo Oduwale (Hugh Quarshie). He's briefly questioned by the new face in the Boston FBI office, Special Agent Julianne Gunnarsen (Natasha Little). She's a profiler.
Agent Gunnarsen puts Emily and Cal onto a killer they chase all the way to Moldova. The two episodes of the chase for that killer were where the suspense finally ratcheted up for me in season 2. Things grew tenser and more dangerous from there on.
I'm not going to give you any spoilers in this review, but I will quote a line Nick Durand spoke. "We let the devil in." The plot twists and surprises in season 2 were interesting. I saw some of them coming, but they were still a treat.
People were killed that Emily cared about. Grief added to her list of emotional burdens.
Overall, season 2 took a long time to build. It was 10 episodes in length. I don't know if fewer episodes would be the answer. Or perhaps more action earlier in the season that engaged your spidey senses where Emily's torturers were concerned. Even so, I was hooked on watching. I definitely wanted to finish the season. It ended on a note that left the story open for more.
Picking your own material
Stana Katic in is one of the producers of Absentia. The two seasons of this series are testimony to the power of letting women create their own material. This is a challenging, demanding, role that gives Katic free range to run the gamut from sensitive lover to violent fighter to haunted torture victim. She does a fantastic job in this part.
Pin This!
Watch the Trailer for Season 2 of Absentia
Have you seen season 2 of this series yet? What did you think of it?