Daisy Winters is eleven years old. She's wise beyond her years in many ways, but in other ways she's completely unable to cope.
Daisy Winters is played by Sterling Jerins, who does a splendid job with the part. Her mother, Sandy, is played by Brooke Shields.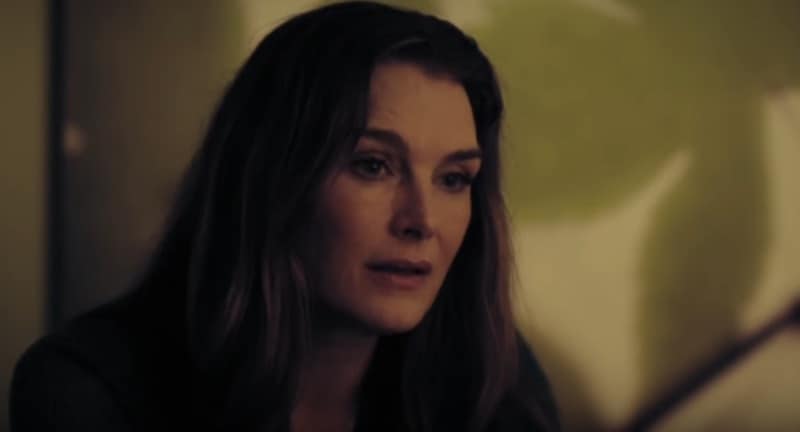 The film was uneven. The plot is both transparently obvious and unexpectedly surprising. Sandy is dying. She's tried to prepare Daisy as best she can. She lets Daisy live a carefree life with her best friend Jackson (Nick Gore). She makes plans with her unbearable sister Margaret (Carrie Preston) for Daisy's care should she die.
Sandy has never told Daisy who her father is. When Daisy makes a new friend named Josh (Kyle Red Silverstein), his dad Robert (Paul Blackthorne) shows an interest in Sandy.
Along about here in the story I was thinking I knew exactly what was coming. I did not. There was a twist that was unique. I won't reveal it.
Daisy Winters was written and directed by Beth LaMure. It took years of work to get the film made, and before post production was complete Beth LaMure took her own life. That's a sad part of the story of this film, especially because things are opening up a bit for women directors and she had a unique viewpoint.
The love between mother and daughter was the key theme in this film. Though there were several grim and morbid themes in the film, too. In spite of that, the color palette used was warm and bright. It did help push away the sadness that the film could have brought up.
I'm always interested in how people process grief. When you're 11, and you don't want to live with your mean aunt, and you're grieving, some bizarre things can happen. While this isn't a perfect film, it is an insightful character study of an 11 year old girl.
The film is streaming on Prime Video and a couple of other streamers.
Have a look at the trailer.