Mary Poppins Returns was a disappointment. It wasn't terrible, but it wasn't really good either. I expected it to be really good. I'm a sucker for a musical, so I was surprised that this one didn't make me jump with joy.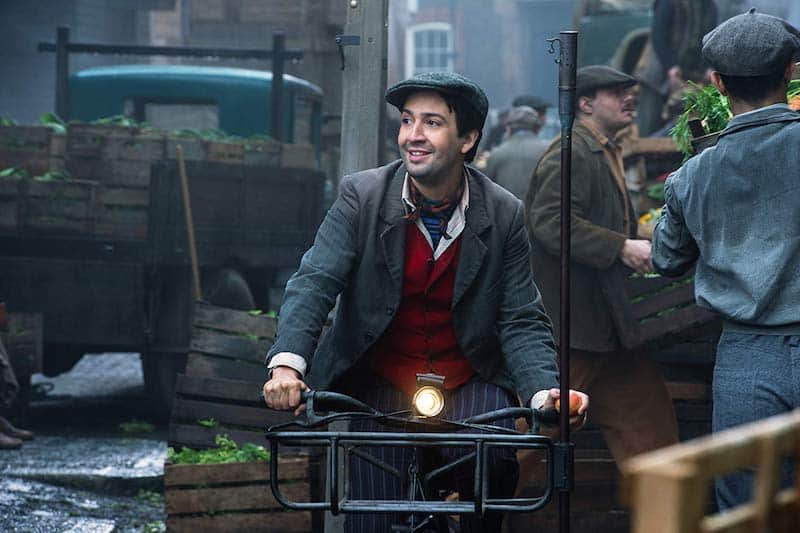 I'll start with the things I thought were disappointing. The songs were not memorable or inspirational enough for a children's story. There should have been a message stronger than "there's no way to go but up" among the songs.
There was no takeaway for children watching. No message of self-empowerment or strength. It was all Mary Poppins and her fantasy magic.
I found the fantasy scenes less well done than I would expect from a Disney movie. It was almost careless. One small example from several: when a balloon is lifting you into the heavens, the string does not go slack. Nor should you see the wires rigged up to lift you. The scenes with drawn characters weren't as clever as they could have been either.
The plot involved the bank repossessing the Banks' home. It was a very adult problem that the new generation of Banks children played by Pixie Davies, Nathanael Saleh, and Joel Dawson weren't able to solve on their own. They did play a part in the solution, but it was not intentional. Children's stories need intentional action from the children making them heroic.
There were moments dealing with grief over the loss of the new Banks children's mother. That could have been stronger, if that was meant to be the helpful part of the movie for kids.
The Good Parts of Mary Poppins Returns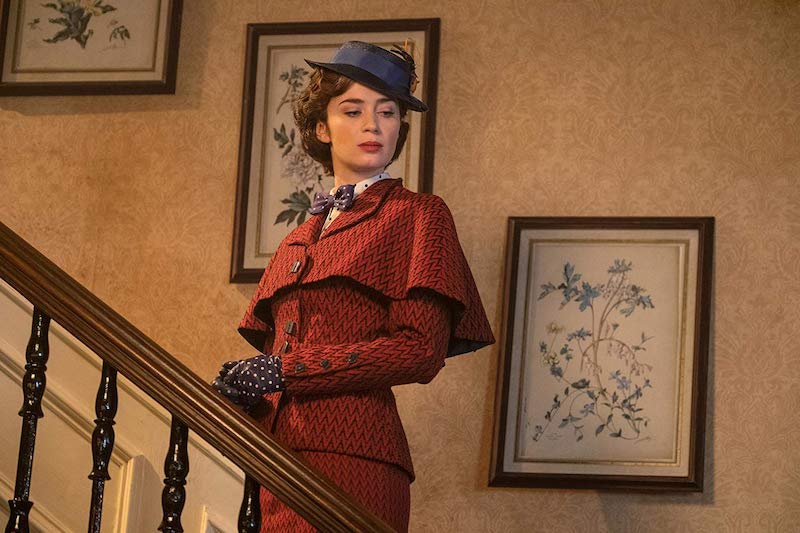 I thought the cast was excellent. Particularly Emily Blunt as Mary Poppins. The children were terrific.
I loved seeing Meryl Streep ham it up as Cousin Topsy. And getting a song from both Dick Van Dyke and Angela Lansbury was a big treat! #EldersRock! Julie Walters as Ellen, however, was completely wasted.
I was happy when I saw that the director was Rob Marshall. I always find his musicals thrilling – especially his way of using light. Yet, the only scene and choreography that really impressed in Mary Poppins Returns was a scene with the lamplighters dancing around about 40 of the gaslight lamps. Rob Marshal can do magic with light. That was beautiful. There were some nice touches using shadows – especially for the scary parts. But overall, I've seen much better from Rob Marshall.
Emily Blunt and Meryl Streep worked together in another Rob Marshall musical. See my Into the Woods quick review and the trailer.
If you have young children, I'd love to hear from you in the comments about whether this is one of the movies they want to watch again and again as they sing along. It doesn't feel like one of those movies to me. Am I wrong?
You can currently watch Mary Poppins Returns on Netflix or a couple of other streamers.
Pin This!
Watch the Trailer
How could the trailer give a special mention to Dick Van Dyke but not Angela Lansbury? That's some sexist BS right there.