The Great is a rowdy and ribald comedy based very loosely on the story of Catherine the Great of Russia. It bills itself as "an occasionally true story." There really was a Catherine the Great of Russia. Stop there. That was the true part.
The Great comes from Tony McNamara, who also created The Favorite. The two have some qualities in common. They skewer the royal subjects in their sights. They portray people as animalistic, with uncaring disregard for those they rule.
One can't help comparing the lewd, unenlightened Russian rulers of the 18th Century to their modern counterparts in America. Since modern English dialog is used in the film, characters often say things that might come right from the mouths of our current rulers.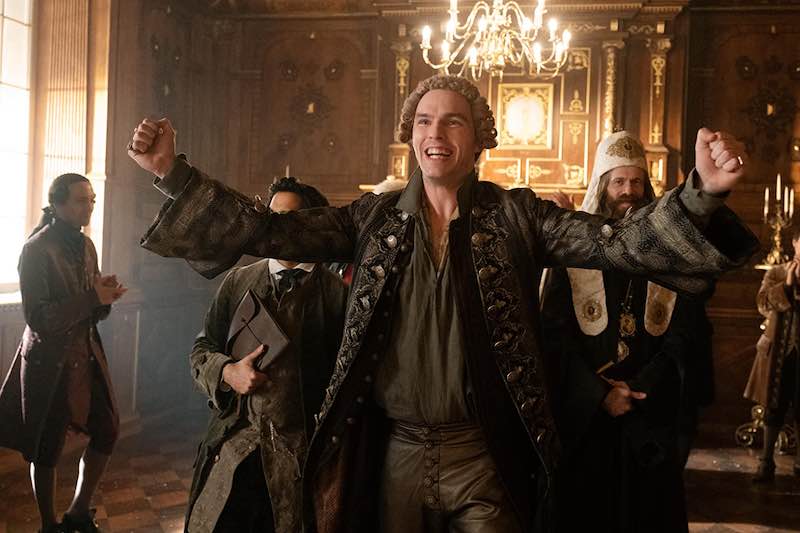 Adding to the likely comparisons to modern rulers is Nicholas Hoult as Peter III. He's presented as an adolescent, ignorant, braying fool of a man. By contrast, Elle Fanning as Catherine was progressive and farsighted about what would be good for Russia.
It sounds like a heavily laden allegory, and it is. Told in the most brutish terms as a comedy.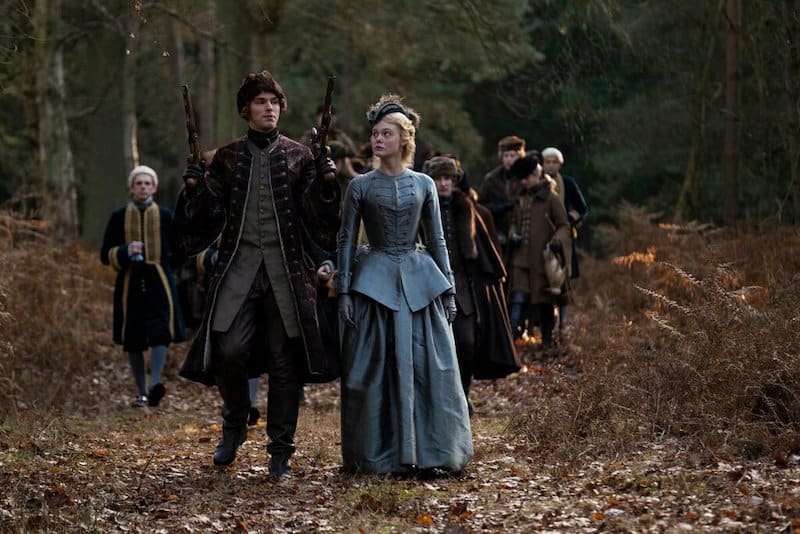 Nicholas Hoult and Elle Fanning are brilliant. They lead a cast of stellar performers.
Phoebe Fox as Marial, Catherine's servant, was simply fantastic. She was a former lady now reduce in status. She was the one who first suggested to Catherine that a coup to remove Peter as emperor was a good idea.
When Catherine got on board with the idea of a coup, she enlisted the help of Marial, the scholar Orlov (Sacha Dhawan), her lover Leo Voronsky (Sebastian De Souza), and General Velementov (Douglas Hodge).
It was but a tiny band of rebels. Huzzah.
In ten episodes of scheming, season 1 leads us to the moment when the coup may or may not begin and be a success. Which, of course, means there must be another season of this comedic, off-color version of Catherine the Great's story.
Important in this often untrue history was the Archbishop (Adam Godley). Having an old guy about who often announces what God wants for everyone seems to be an essential character among the ruling class. Also important was Peter's Aunt Elizabeth (Belinda Bromilow).
Peter's closest companions had known him since childhood. They were married now: Georgina (Charity Wakefield) and Grigor (Gwilym Lee). Their marriage was quite complicated.
Like any self-respecting period drama, the costumes and settings in the emperor's palace were gorgeous. Elle Fanning was resplendent – her hair, her make up, her dresses – dazzling.
The series is on Hulu. Have you watched The Great? What was your opinion of it?