The Heart Guy, called Doctor, Doctor by its Australian creators, continues with the charming scoundrel Dr. Hugh Knight (Rodger Corser) leading a large cast in a soapy dramedy about life in Whyhope. There are spoilers ahead.
In The Heart Guy, the medicine is superficial and the characters are everything. In this review, I assume you know something about these characters from previous seasons.
At the beginning of season 3 Meryl (Tina Bursill) and Jim Knight (Steve Bisley) have sex under the stars in the back of Jim's ute. He has a heart attack and dies. This sets off a chain of events in the family that make the future of the Knight clan uncertain for most of the season.
There is massive debt on the Knight farm and property. Everything is left to Hugh in the will. Jim and Meryl's other sons Matt (Ryan Johnson) and Ajax (Matt Castley) are left nothing. Hugh's a surgeon, not a farmer, and he wants to sell.
Everyone else wants to keep the farm. Matt wants to increase revenue from his bar and his glamping operation. Meryl organizes a dating service. Ajax realizes that a lot of money can be made replacing the cemetery plots that need to be moved for a new highway.
Ajax and Hayley (Chloe Bayliss) have a new baby and he's trying to be a contributing father.
Matt's wife, Charlie (Nicole da Silva), finally tells Matt that she doesn't want to have children. He wants kids. It's pretty funny that this is the plot point that separates them, because Nicole da Silva is visibly pregnant while she's saying lines about how she never wants to have kids. (Her baby is now born and says hi on Instagram.)
At the end of the season it isn't clear if Matt and Charlie will be together next season. Charlie is in Bali at the end of the season – more on that in a minute.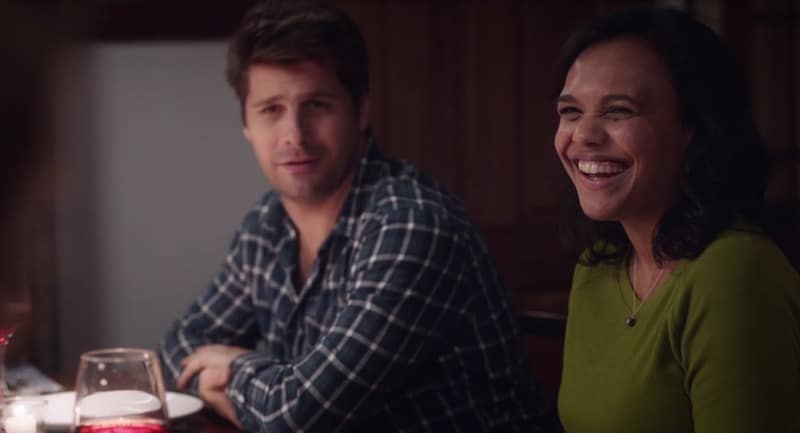 While Charlie is away, Matt takes up with an old school friend named April (Miranda Tapsell). April wants kids, but has no man. Unless she has Matt. Maybe.
Check out Miranda Tapsell in one of my all time favorite Australian movies, The Sapphires.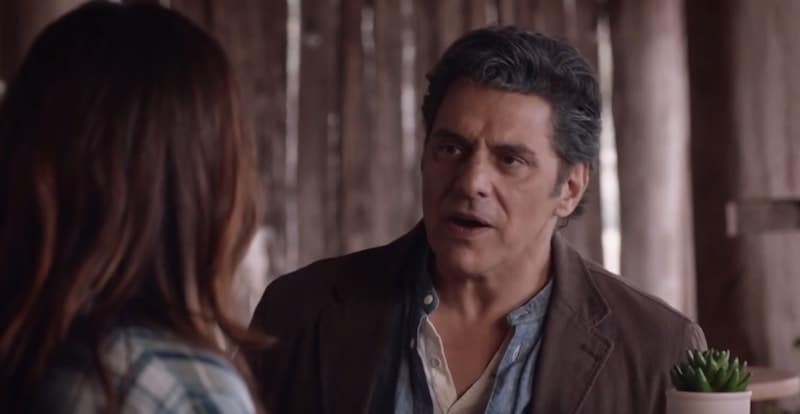 Charlie's dad Carlito (Vince Colosimo) shows up at the farm. He brings with him the teenage daughter of his girlfriend – but no girlfriend. The girlfriend, the teenager's mother, is in Bali.
For a while they have a happy reunion. Carlito is a charming guy and everyone loves him. They drink too much and have a great time.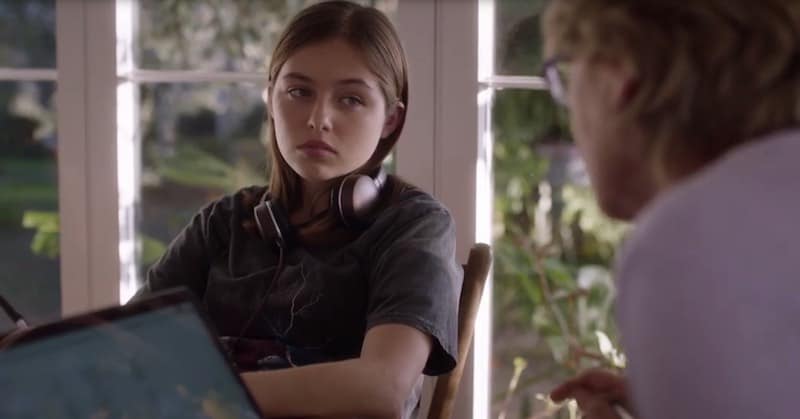 The teenager, Ivy (Annabel Wolfe), gets left behind when Charlie's dad rides off into the sunset alone. The Knights have to figure out what to do with her. Charlie takes her to Bali in search of her mother. Charlie doesn't return immediately. That means for the last few episodes, all we see of Nic Da Silva is brief head shots as she and Matt chat on Skype.
Meanwhile, over on the Whyhope Hospital side of the plot, Hugh and Penny (Hayley McElhinney) finally get together. The sexual tension between them went unresolved for 2 seasons, and now they finally get after it. But that doesn't mean things run smoothly for them.
Hugh's reinstated to work in Sydney. He wants to sell the farm and go back there. Penny can't take the indecision of not really knowing whether she and Hugh are actually a couple. It often doesn't look that way.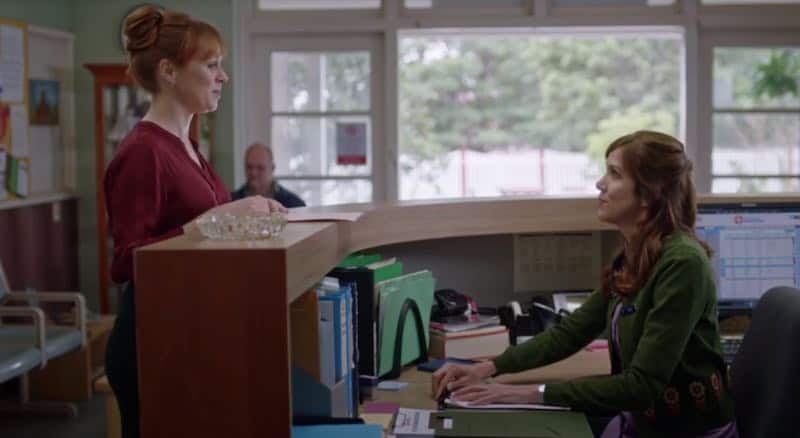 Penny continues to be the boss at Whyhope Hospital. Betty (Belinda Bromilow), Ken (Charles Wu), and Mia (Brittany Clark) make up the rest of the staff. Ken and Mia are an item in season 3. Betty takes up with the handsome new cop in town Darren (Uli Latukefu).
Speaking of handsome newcomers, a new vet comes to town named Raph (Don Hany). He and Penny might be a thing. Although there's the question of Hugh.
Let's summarize: Hugh has a few problems. The farm is a money pit. He wants to go back to Sydney but he's finally won Penny's heart (maybe). Everyone in the family is a bit crazy grieving for his father while arguing over the farm.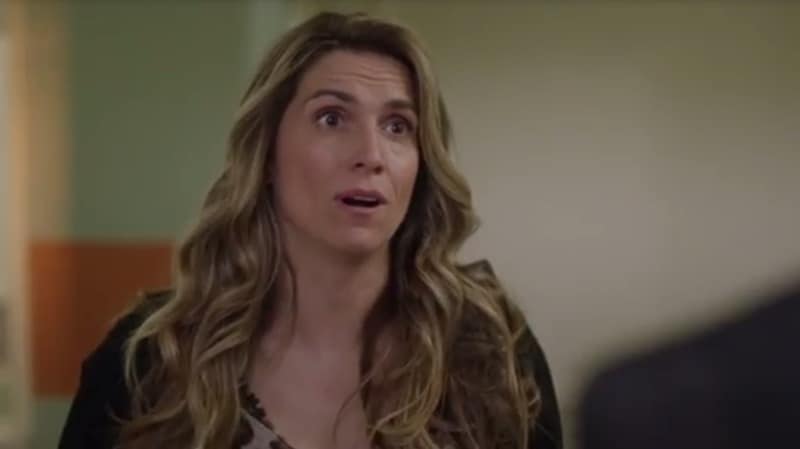 That's a good time to complicate the plot with Harriet (Genevieve Hegney), Hugh's ex wife. She calls to announce that she's pregnant and Hugh's the father.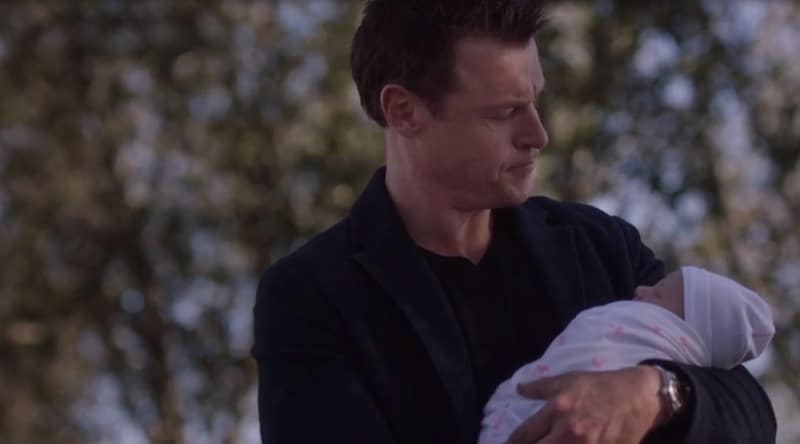 Season 3 ends with Hugh holding his new daughter. He claims she broke his heart the first second he looked at her.
At the end of the season there are many open questions. Will having a newborn finally settle Hugh down? Will he ever stick with just one woman? Will Matt choose to have kids or have Charlie? Can the Knight family hang on to their farm and home?
Season 3 saw a couple more women directors getting a shot at an episode of The Heart Guy. That's a good thing, in my opinion.
The Heart Guy is a feel-good series. It's always brightly lit and colorful, filled with humor and likeable characters. Its plot twists and turns keep anything too predictable from happening. The music choices are wonderful – largely vocals tied in to the story. I'll keep coming back for more of this series for as long as it continues. I also reviewed season 1 and season 2.
Viewers in the US can see all three seasons of this Australian series on Acorn TV.